Special Operations Group
Training
Armed Escorts
VIP Protection
Tracking & Recovery
Special Response
Guarding
Techinical services
Armed Response
Off-site CCTV
Special Operations Group
The heart of Special Operations Group is our management team, who are hand-selected individuals with more than a 100-year's of experience in the fields of security and law enforcement. We are ALL IN because it's our passion, it is who we are. - DuToit Lambrechts, CEO: Special Operations Group.
- Special Operations
- Armed Escorts
- VIP Protection
- Asset Tracking & Recovery
- Special Response Teams
- GuardingTechnical Services
- Training
- Armed Response
- Off-site CCTV
- Private Investigations
SPECIAL OPERATIONS GROUP, a division of Defensive Training Concepts C.C., a well established company in the field of firearm, security, VIP Protection, armed & unarmed combat. Special Operations Group is a registered security service provider with the Private Security Industry Regulating Authority (PSIRA) registration number 2140435.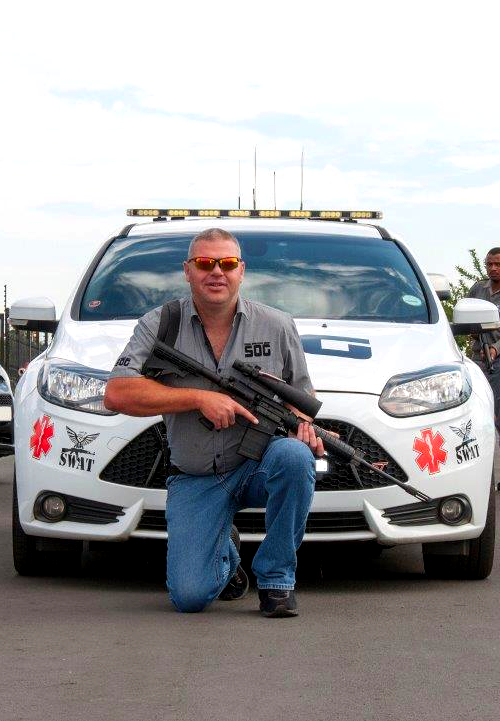 Our management and key personnel all have long established track records in the fields of security, law enforcement, VIP Protection, Police and surveillance.